ARIZONA FALL FEST

The 2019 Arizona Fall Festival Celebrates 15 years!

Saturday, November 2, 2019
10:00 AM - 4:00 PM
Hance Park, Phoenix, AZ (map)


THANKS TO OUR TITLE AND LEGACY SPONSORS WHO MAKE THE ARIZONA FALL FEST POSSIBLE:
Go Where the Locals Go — Experience Arizona-Grown Food, Fun, and Entertainment!
Nothing celebrates Arizona better! The Arizona Fall Fest is the largest certified local event that brings people and local businesses together from all over the valley. This free, family-friendly and dog-friendly event showcases all things uniquely Arizona.
Discover 200 vendors representing Arizona's favorite local businesses. Enjoy multiple stages with exclusive Arizona musical talent and live cultural performances. Devour samples from some of AZ's best restaurants. Indulge in the Hensley Beverage Garden featuring all local wineries, breweries and spirits. Experience your favorite Arizona professional teams with games and entertainment. Win big in our online silent auction, with over 100 local gifts, staycations, and Arizona experience packages. Get your FREE gift bag filled with local goodies. Explore the official 'KidZone', made possible by Risas Dental and Braces filled with crafts, games and activities for kids and families.
Be A Part of the 15 Year Celebration!
Join the Local First Arizona family and be a part of this fun, engaging and environmentally friendly experience! The Arizona Fall Fest is a Platinum Level Green Event, recognized in 2018 by ASU's Sustainable Cities Network. Our dedicated Green Team is on-hand to help compost and recycle – since 2015 AZ Fall Fest has diverted 57% (6,529 lbs) out of the landfill to compost and recycling streams.
Arizona Restaurants and Food Trucks.
Enjoy food samples from some of the best! Sampling tickets will be available for $1 each. 2019 food providers will be announced soon!
Local Artists and Entertainment
MAIN STAGE 2019 Performing Lineup Coming Soon!
Presented by Zia Records
About Zia Records
Zia Records is proud to be the presenting sponsor for the #AZFallFest Main Stage. This local record exchange has been the perfect one-stop-shop for "Music, movies, and merch since 1980. Brick and mortar, live and in-person." Discover the sweet sounds at any of their six valley locations. Learn more about Zia Records here.
Parking and Transportation:
Make sure to plan your trip ahead of time.
Sustainability at #AZFallFest:
We are committed to making the Arizona Fall Festival sustainable and we need your help! Bring your reusable water bottles to use at refill stations, ride the light rail to the event (you'll get a free food sample ticket when you show your pass), donate $1 to get a reusable wine glass in the Beer & Wine Garden and use our eco-stations where you can compost & recycle. Let's make this festival the most sustainable one to date!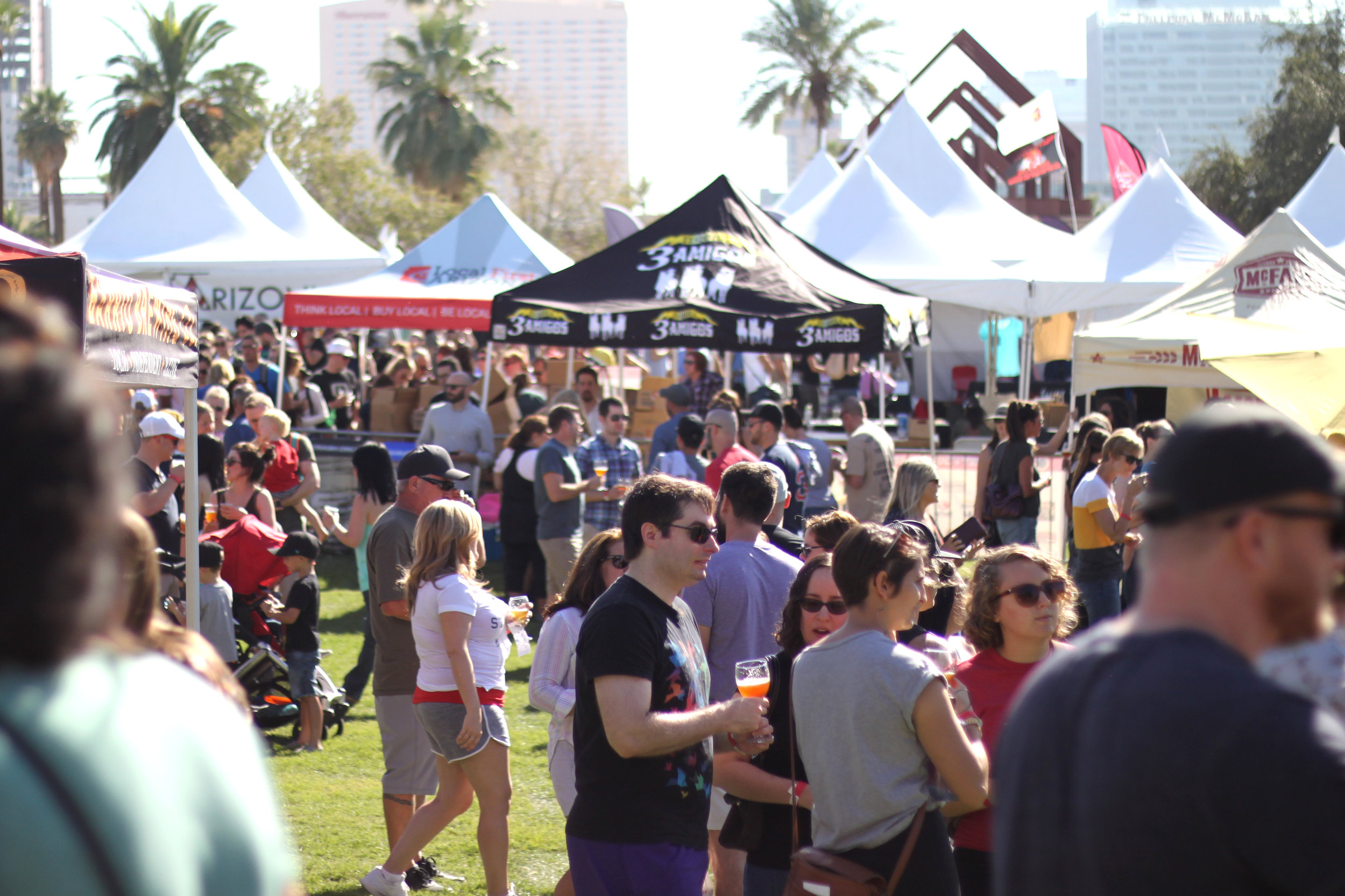 The Hensley Beverage Garden
The only 100% Arizona beer, wine and spirits garden!
Thank you to all of our sponsors for making this event possible!
Supporting Sponsors