THE MOTIVATION FOR FOUNDING LOCAL FIRST ARIZONA
Kimber Lanning founded Local First Arizona in 2003 for two reasons: First, she saw too many bright young people leaving Arizona for more vibrant cities like Austin and Portland. She wanted to inspire others to stay in Arizona to help build a world class city. Secondly, Kimber thought the massive subsidies being given to chain stores were a raw deal for local businesses, and wanted to see Phoenix return to a climate where businesses had to pay their own way.
Kimber started LFA because she believed that locally owned businesses provided a unique environment that set communities across Arizona apart. She did an independent study, interviewing over 50 people who had relocated to Phoenix from Chicago, arguably a town with more community pride than any other. What she learned helped underscore her gut instinct, which was that people love Chicago because of the locally owned businesses. They might not have been able to identify their connection in those words, but what they told her was that they loved Chicago because of the chefs and restaurants, or because of the unique neighborhoods, each with distinct flavor, and unique shops. Or they may have said they love going into a business and knowing the owner, or that they had gone to the same barber for 20 years. Maybe they even said something like "I bank at the same bank my great grandparents banked at. I feel rooted to that community!"
But then that same person moves from Chicago to Phoenix and they throw their 'localist' behavior out the window. They eat at chain restaurants, shop at big box stores, and get their hair cut by whoever is at the national cutters that week. And they do this because they don't know how to find the locals and it never occurs to them to look. The result is that they live here but don't feel connected. They never put down roots, and surveys show that that they are less likely to vote, volunteer or donate to a charity. They are even less likely to pay their taxes.
The negative economic impact on Arizona due to this lack of connection was profound, and Kimber set out to fix it. Kimber was ahead of her time, as in 2012, the Knight Foundation issued a massive study called "Soul of the Community," which identified "attachment to place" as the single most leading indicator in places that have prosperity.
GETTING STARTED - HISTORY AND TIMELINE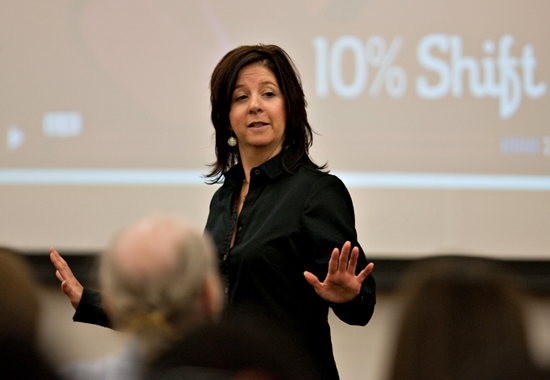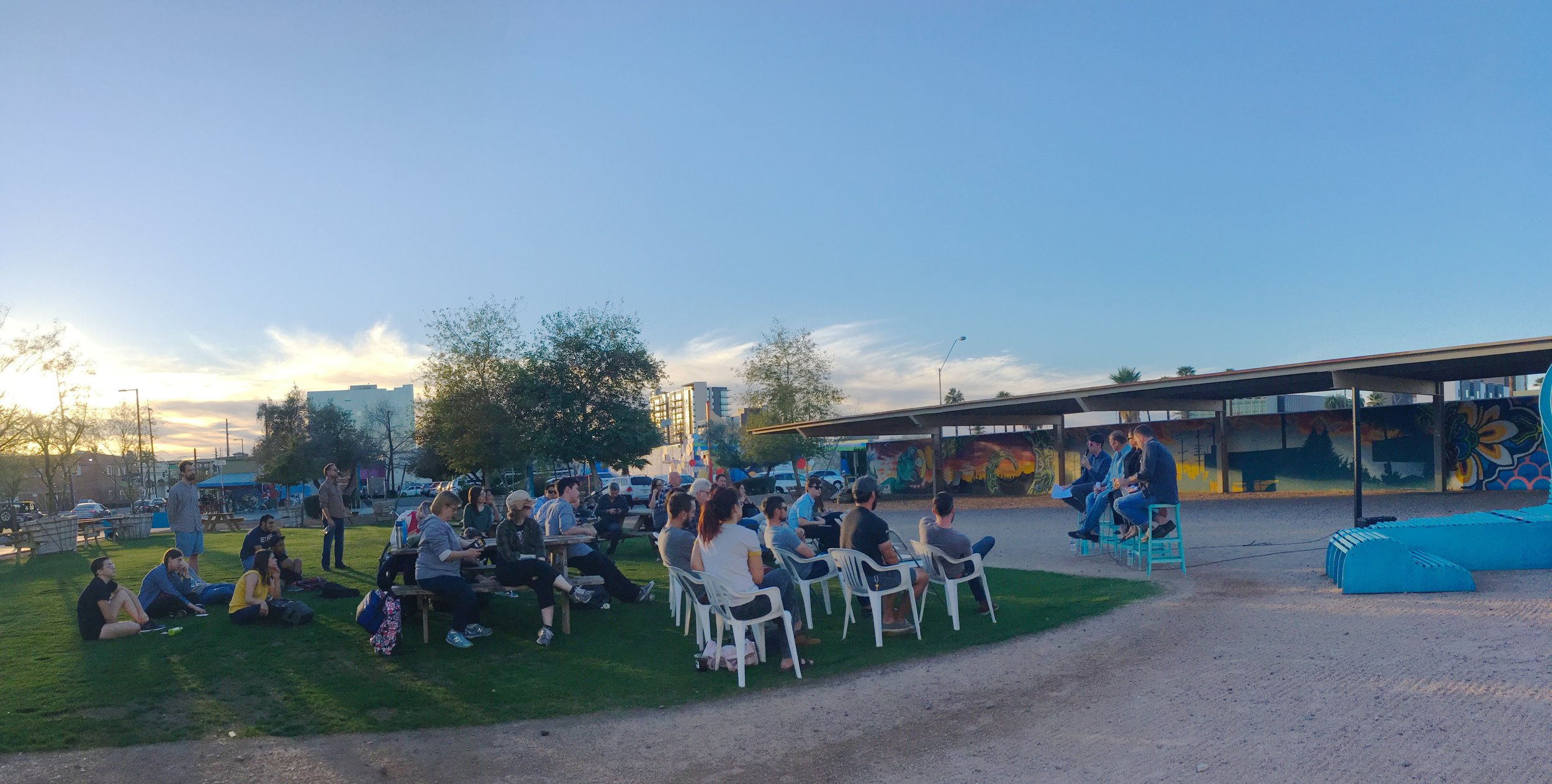 Founded in 2003, Kimber Lanning along with Cindy Dach of Changing Hands Bookstore and Michael Monti of Monti's La Casa Vieja began meeting to formulate a strategy to level the playing field for locally owned businesses, and to find a better way to link the locals together. They called businesses from the phone book asking them to join their cause. Soon enough, there were several hundred member businesses affiliated with Local First Arizona. Kimber emerged as the Executive Director of Local First Arizona in late 2005, when Local First Arizona also achieved its nonprofit status. A board of directors was formed with several local business owners and leaders including Dach, Tod Mettler of Duck and Decanter, Howard Fleishmann of Community Tire and Auto, Stacy Bertinelli of NPR Radio, Jeff Williamson of the Phoenix Zoo, and Clint Hickman of Hickman's Family Farms. This group met monthly at the Duck and Decanter on 16th Street and began to build a following. Kimber sold one of her businesses in 2007 to dive into the organization 110%.
In 2009, Kimber secured nonprofit status for Local First Arizona's sister organization, the Local First Arizona Foundation. She also hired her first two employees that year. Since then, the organization has grown exponentially.
WHERE WE ARE TODAY
Local First Arizona's leadership has transformed Arizona's local economy in a drastic way. LFA is now the largest locally owned business coalition in North America with nearly 3,000 business members and 1,000 individual members. The business directory she and her team created gets searched uniquely more than 50,000 times per month on average. She has nearly 20 full-time staff members in offices in Phoenix, Tucson, Cottonwood, and Flagstaff working tirelessly around the state. LFA has 150,000 social media followers and newsletters that reach 20,000 people each week. But most importantly, communities across Arizona are seeing increased rates of prosperity thanks to the success of local businesses.